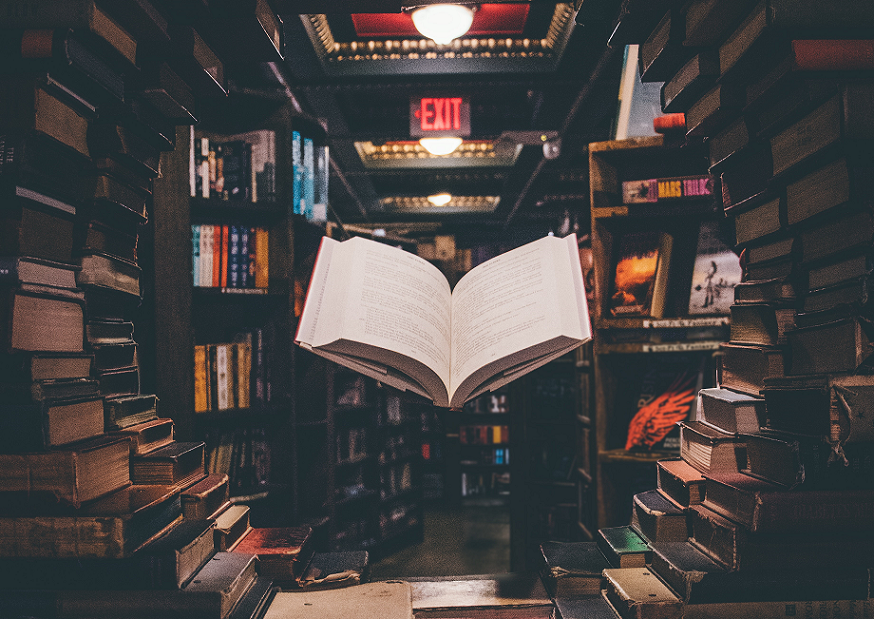 Writing a dissertation is a struggle. According to the data provided by the University of North Carolina at Chapel Hill, more than 50% of graduate students fail to complete this type of academic paper. Dissertations appear to be a challenge to those seeking a Ph.D. degree.
Completing this assignment takes more than diligence or advanced knowledge. It is more like writing a book: You need deep research and make it relevant to a specialized discipline. Many graduates reconsider their academic future facing such a trial.
But don't hurry up to give up! First, you can always get professional assistance here. And second, the below dissertation writing tips will help you schedule an everyday writing routine and ease the dissertation writing process by far.
Contents
Dissertation vs. Thesis
Before we reveal all the detailed tips for writing a dissertation, let's ensure you understand the difference between a dissertation and a thesis. (No offense, but many graduates still confuse these two paper types.)
Thesis meaning:
A thesis is an academic paper a student completes at the end of the course to get a Master's degree. You choose a narrow topic in your field and examine it.
A thesis structure is rigid. Though it may vary a bit, depending on your university or department's policies, a typical thesis includes the following components:
Title
Abstract
Table of contents
Table of Figures
Body chapters
Conclusion (the results)
Dissertation meaning:
A dissertation is an academic paper a graduate writes if they want to get a Doctoral degree. You conduct your original research to add something to the existing knowledge in your field: a new hypothesis, a new angle for the established research, etc.
As well as a thesis, a dissertation has a rigid structure but a more complex one. When writing a dissertation, get ready to include the following elements there:
Title page
Abstract
Table of contents
Introduction
Literature review
Methodology
Findings
Discussion (analysis and interpretation of your findings)
Conclusion
The list of references
Appendices
So, the primary difference between a thesis and a dissertation is the degree you get after writing it: You'll need a thesis for a Master's degree, and you'll write a dissertation for a Doctoral degree.
Another difference lies in the content: a thesis is between 40 and 80 pages, covering some narrow topic within your field of study; a dissertation is between 100 and 300 pages, aimed at bringing something new (your original research) to the existing research in your niche.
Finally, a dissertation requires an oral defense. After submitting it to your academic advisor and committee, they'll schedule dates for its oral presentation: You'll justify your findings and the methodology you used to bring them.
Dissertation Writing Tips: Conditions and Time Management
Before you start working on your doctoral paper, you need to create favorable conditions: choose an advisor, agree on a topic, write a dissertation proposal, and start working with a committee.
Discuss with your supervisor how you would like to cooperate. Also, think of your topic and how you can make it better. Many doctoral students change their direction to get more comfortable with their dissertations.
Agree with the committee on how often they would like to see the drafts of your paper. Through your dissertation writing, do not hesitate to contact your department if needed. It is essential to clarify all questions before they turn into problems.
Now that you have everything to start work on your dissertation, one more critical point to consider is your everyday schedule.
Arrange each day if you want to spend time effectively. Use planning devices, like a calendar, to stick to your schedule. Decide how much time you are ready to devote to your dissertation daily, and do your best to measure your work, either in hours or pages.
At the end of each day, try to evaluate how much time you spent and what you achieved. Maybe you'll need to optimize your time and process more material. Or perhaps you can take more rest if you get into a good pace with your dissertation.
How to Write a Dissertation: 10 Steps to Help You
Choose a topic
First and foremost, your dissertation topic should have research potential. Remember that you won't write a paper describing something already known in the field: You'll need to contribute something new to it, something the academic world will appreciate and refer to.
Please note that you'll need to explain how your topic is relevant to your selected discipline today and how you can make your experience useful. Will you cover an existing problem from another angle? Will you add anything to existing research on the topic?
Conduct research
Before writing a dissertation, you'll need to conduct preliminary research: It will help you hone the topic and question you plan to discuss in your paper. Depending on your field, this research might mean reviewing scholarly literature, running some lab tests, visiting archives to check existing data, etc.
Take notes, especially on areas with the potential for expanding research.
Read literature related to your topic
Yes, it takes time, but you won't be able to choose a relevant topic if you don't know what's in your field at the moment. So, get ready to spend hours in libraries or online and read journals and publications in your research area.
Do your best to check credible scholarly sources: You'll need them to support your chosen topic and research question.
Check some dissertation examples
Okay, it's about reading again. As a student, you've written tons of essays and research papers in college, but a dissertation is another matter. It's like writing a book, so it's worth checking some complete dissertation examples to understand what it looks like and set realistic expectations about what your discipline wants from your paper.
Ask your academic advisor to share some recent dissertation examples from doctoral candidates in your department. Or, you can consider online resources like ProQuest Dissertations: They share samples so that you understand the standards of writing a successful dissertation.
Get ready that some of your concepts may change
So, as you see, you'll read and research many journals, scholarly articles, and other dissertations while preparing to write yours. It's okay if your topic and some basic concepts you had on it will change during the examination of these documents.
It's a standard working process where you might understand that some changes are necessary to keep your future dissertation relevant and valuable to the field.
Prepare the proposal
A dissertation proposal is a required document to submit to the committee's approval before you start working on the draft. It's a table of contents for them to see what to expect from your future paper and if it's worth further consideration.
Depending on your discipline, the proposal length may differ, but it's 10-20 pages in general. Here you need to reveal your research topic, outline the research methods you'll use, provide an abstract and the literature review, explain your aims and objectives, and write a mini-conclusion and a reference list.
Conclusions are not obligatory because your proposal is not complete research yet, but it's worth mentioning what you expect to get from your dissertation.
Follow the structure
Dissertations have a rigid structure, so do your best to follow it when outlining your paper and writing the draft. A standard structure includes the following elements: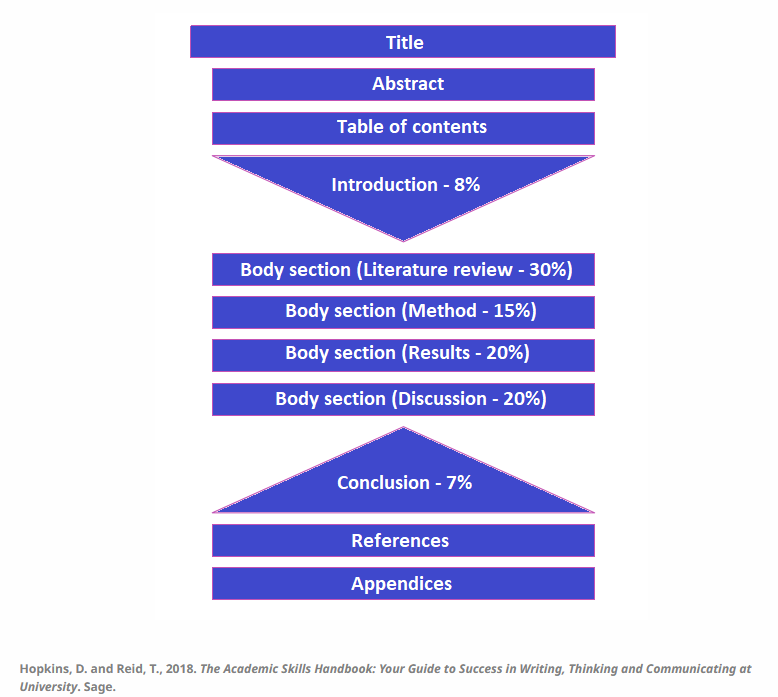 Title page, with your topic (title), name, an advisor's name, and date of writing.
Abstract, aka a short summary of your dissertation.
Table of contents where you show the text structure, with sections and page numbers.
Figures (if you have any).
Dissertation introduction, with your thesis and the overview of what we'll see in your paper.
Body: the main part, with all the arguments, facts, and analyses you have about the problem you cover.
Conclusion: the results of your research, summarizing everything and providing the answer and recommendations.
Bibliography, aka the reference list with all the sources you used during your research.
Appendices: Any additional information that's not vital to include in the dissertation body but worth mentioning.
Meet with your advisor
You aren't alone while writing a dissertation. More than that, you should meet with your academic advisor regularly to get feedback and ensure you do everything right. As you write chapters, send them to the advisor, and don't be afraid of criticism and corrections:
Their comments will help you identify problematic issues, and they'll suggest ways to improve your dissertation. Plus, regular communication with your advisor and other committee members will boost your confidence when the time comes to defend your dissertation.
Don't be afraid to edit
So, your dissertation draft is ready. Now, another challenging part of the process comes: editing. You need to re-read your paper several times to prevent any logical errors, repetitive areas, biased or unclear language, grammar and spelling mistakes, etc.
To make the process easier, edit your dissertation chapter by chapter. After that, imagine yourself as a committee member or a person who reads your paper for the first time: Read the whole dissertation and ensure all the arguments are strong, logical, and persuasive.
Derek J. Brown, a Ph.D. graduate, shares 20 practical tips to help you finish a dissertation. Feel free to check if you are still in doubt whether the steps provided here are enough to smash all your fears and worries about dissertation writing.
Be ready for dissertation defense
Unlike other academic papers like essays, term papers, or theses, dissertation writing is not over once you finish the draft and submit it for review. To get a degree, you need to defend your work in front of the academic committee.
The format depends on your field or department policies. In some cases, they'll ask you to present your research; in other cases, the dissertation defense will include an in-depth discussion with the committee, so ensure you are ready for it.
Stay confident, answer all their questions concisely, and be ready to address any weak points in your study (if the committee notices any). Once you've defended your work, the Doctoral degree is in your pocket.
Dissertation Tips: How to Start and Finish Your Work
For most graduates, a dissertation introduction and conclusion are the two most challenging parts to write. It's much easier to do with the complete proposal at hand, so don't hurry up to start writing your dissertation draft before you get the proposal finished and approved by the committee.
And the below writing tips will ease the process.
Introduction: Explain the focus of your study
Give a background section that makes the reader care about your topic. It is not enough to provide the context and specifics of your topic; show why your research is worth doing and reading. Define influential points about your subject and support them with credible sources.
Clarify the focus of your study. Link your research focus to the background section. Explain why you have done this study and show how it refers to the general field you are investigating.
Mark the value of your research. Look at your study from a different angle or ask others to do it for you. Why is your research valuable? Try to evaluate the importance of the work you are doing.
Include objectives in your study. Show how they help you meet the overall aim of the research.
Conclusion: Summarize your research objectives
Though summing up what you have already done may look simple, you can be too exhausted at this stage of your dissertation writing. Get some rest and clear your head before you take on this final chapter. Here you should cover three points: a summary of your findings, recommendations, and contribution to knowledge.
Do not repeat what you have already stated in the discussion section. It was long enough, and readers need minimum information at this point. Just summarize your findings and keep your writing short.
Let people know what should happen next. In your recommendation section, cover the prospects of future research. How has your dissertation influenced your field? How can you add even more value to it? Treat your paper as something that may trigger positive changes in your discipline.
Mention your contribution to knowledge. In your dissertation, you operate with studies of other researchers. Inform readers what new findings you have added to already existing publications. Explain how your contribution correlates with what other experts have said.
For more dissertation writing tips, you can check any of the below books:
FAQs
A dissertation is academic paper graduates write when willing to get a Doctoral degree. It's a substantial research project that takes time to complete and requires oral defense for the academic committee to approve.
How long is a dissertation?
The length varies by field and takes between 100 and 300 pages. According to doctoral candidates sharing their tips on writing dissertations, the longest are papers on History (nearly 300 pages), and the shortest dissertations (under 100 pages) are those on Math.
What is a dissertation proposal?
A dissertation proposal is a detailed plan of your work to submit to your advisor or committee for approval before you start writing a dissertation draft itself. It's like a table of contents to explain what, why, and how you'll research in your dissertation. The goal is to justify your research, showing the committee how it will contribute to existing research in your field and that you understand what you'll conduct within a given time frame.
How to write a dissertation?
The process of dissertation writing is long and resource-consuming, and doctoral candidates should be ready to spend a few years on it. First, it's critical to choose a topic that has research potential and can contribute to existing findings in the field. You'll need to prepare a detailed dissertation proposal to justify your work for the academic committee (it's probably the most critical and challenging part of the process) and then start writing a dissertation body. More dissertation writing tips are here.
How long does it take to write a dissertation?
It depends on the format and content of your dissertation (how much time you need to conduct your research and get results). In general, the process takes around 1-3 years. With the dissertation writing tips from this blog post, we believe you can organize everything so it would take you less time to complete and defend your paper. If any help is still needed, do not hesitate to ask CopyCrafter's writers for assistance.